Quality Painters & Decorators of Lincolnshire
01526 557123
Mob: 0783 506 5675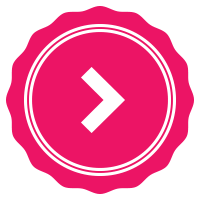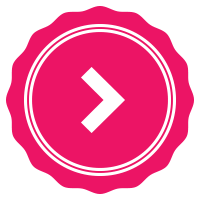 Professional Painting and Decorating Contractors Lincoln and surrounding are
Services
Decor Developments: your local, professional domestic and commercial painters in Lincolnshire. With over 35 years experience, we work on any size projects for our clients offering internal & external house painting, listed building painting, period property painting and commercial painting. Our clients love working with us and many of them return as repeat customers. Decor Developments offer professional painting services, local to you and at reasonable price. Get in touch and let us know what we can do for you today.
House Painting for Domestic Clients: Internal
Are you interested in working with a professional Painters and Decorators? We are proud to have been awarded one of the TOP 3 PAINTERS & DECORATORS in the area.
Please browse our website and give us a call for a friendly talk about your painting work
Domestic Clients: External House Painting
Get the results you deserve with this quality service, and at an affordable price too! As a professional House Painters and Decorators, we will bring our experience and know-how with us on every job. But what really sets our services apart from the rest of the industry is our attention to detail and receptiveness to the unique needs of each client.
Commercial & Industrial Painting
We have several years of experience working as commercial painting and decorating contractors for local councils, national contractors, housing associations, care home establishments, auctions houses, and many many more. We are experienced and professional painting contractors offering a range of services including: fire retardant coatings, anti graffiti paints, industrial paint coverings.
Period Property Painting & Decorating
As an experienced Period Property painters we fully understand the care and attention to detail required in restoring period properties to their former beauty.
We work with the home owner, architects or property managers following their instructions or we can provide a complete service using our knowledge and expertise to achieve the desired effect.
We have vast experience of working on older properties
A Bit About Us: Decor Developments Painters & Decorators
Fast, friendly, and fully insured domestic and commercial painting contractors, working in Lincolnshire and surrounding counties. Since 1980s, we have have been handling projects with the skill and professionalism our clients have come to expect. We always stand behind our work, with customer satisfaction being our #1 priority. Please see our customer comments below.
Client Testimonials
"Two thumbs up. If you're in need of an honest, professional, and reliable House Painter and Decorator, then look no further than Decor Developments. I've relied on their services on numerous occasions, and have yet to be disappointed."
Mr Rob Welch- Newark, Lincs.
Ricky Burns is quite simply a brilliant painter - and something of a 'diamond.' I would say that his work - painting my window frames - is better than that of any previous painter that I have used before, inside or out. He has a kind, easy going, personality. He is a 'grafter' too and very punctual. He doesn't mess around with bargaining - his prices are fair and he deals in sensible round figures. The work is carried out quickly and 100% to your satisfaction - my house windows look great and, thank goodness, my window frames are weather proof once more.
Mr Andy Hughman - Boston, Lincs.
Quoted promptly and arrived on site early. Completed works to satisfaction in professional manner. Would highly recommend and would use again. Very professional and helpful.​
Mr & Mrs Cole -  Horncastle
When you're in need of a dependable House Painters and Decorators, don't hesitate. Contact Decor Developments today.
Tel: 01526 557 123
Mob: 0783 506 5675